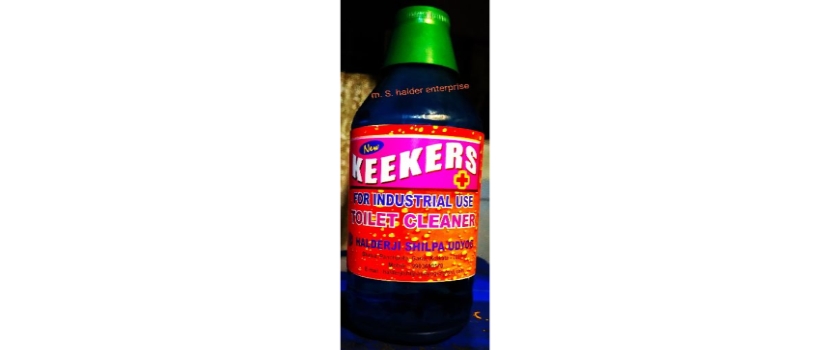 A multi-purpose cleaner is mainly a specific type of cleaner that can be used on any of the surfaces and it has no bar on any substance. The multi-purpose cleaner is gentle on every substance so that not to damage it and at the same time it is effective enough to clean the dirt off the materials. The multi-purpose cleaner is one of the most demanding product because it not only helps people save money but also replaces six bottles of different types of cleaners.
The multi-purpose cleaners are also disinfectants and de-greaser and all sorts of other cleaners that are being used in the cleaning and different purpose.
The Best Time to Use It
There is no specific time for the use of multi-purpose on a particular item and hence this is a decision that should be customised and should be used wisely. However, although the product is named as multi-purpose it should be noted that there will be certain products where the cleaner may not work and also in certain cases the cleaner may be harmful to the product for that you have to read the catalogue that comes with the multi-purpose cleaner bottle. If you do not get that particular manual then you should ask your multi-purpose cleaner seller to look after it.
Use of the Cleaner in Various Surfaces
While using the multi-purpose cleaner a set of instruction should be followed. Anyone using it to clean the surfaces should be wearing a pair of gloves and masks so that the cleaners if acidic do not affect your skin. It can choke your lungs and hence you should be wearing masks. These are some of the mandatory precautions that should be taken. Other than this general set of instructions there is a certain specific set of instruction on how to use this on various products.
1. For Glass- for glass, you should always spray the cleaner and never use it as a whole. Do not use it directly, turn it into a mild solution and then go on to spray. Always remember after spraying you should wipe it off because the left out cleaners may stain the glass.
2. For Steel- this is mainly used to remove the excess amount of dust. Howsoever all multi-purpose cleaners are not suitable for every type of steel. Hence it is advisable to use it in a small place and check once. After it is done then the same process that glass should be followed but you have to be careful about the time.
3. Floors- while using it on the floor you can directly put the drops of that cleaner into the bucket of water and clean the floor. Or spraying can also be a good option and either of these can be used.
4. For Wood- if anything is vulnerable then it's nothing but wood. While using any cleaner on the wood you have to be extra careful and you have to use it in a small area or else it can make the stain horribly. Thus it is one of the trickiest parts of all of the above items.
All these things make up the multi-purpose cleaner. It will be incorrect if we say that cleaning with multi-purpose cleaners is the easiest work because while cleaning with a multi-purpose cleaner you have to be very careful and you cannot miss out on anything or else it can completely damage all your furniture, doors and windows.
The Market
Although there are certain precautions you have to take while tackling with the multi-purpose cleaner but on the other hand, it makes your life easy and that is one of the reasons why you the demand of the cleaner is increasing day by day and a response to this the multi-purpose cleaner manufacturers are gradually increasing.
As we know that Kolkata has been house to Bengal Chemicals and several other chemical industries for a long time therefore the number of multi-purpose cleaner manufacturer in Kolkata is also high and the wholesalers are also in a quite good amount.
The multi-purpose cleaner is a very good and smart product that saves times for several industries in cleaning and also the homemakers in general.